经济专业委员会简介
主任委员/沙椿健
北京市建筑设计研究院(集团)有限公司副总工程师
北京土木建筑学会经济专业委员会委员目前由北京首都开发股份有限公司、中铁建设集团、北京建工集团经济管理部、中国新兴建设开发总公司、中建一局建设发展公司、北京住总集团承包部、中国中元国际工程有限公司、北京市建筑设计研究院(集团)有限公司八家单位组成。
经济专业委员会是根据北京建筑行业的实际和发展需要,积极为北京建筑行业的各方提供经济咨询与服务,开展专业学术研究。
通过学会专业委员会搭建业主、设计、施工共同研究建筑行业技术经济问题的平台,三方一起探讨有关建筑行业的技术经济问题。力争把该专业委员会办成探讨、研究技经问题的学术委员会。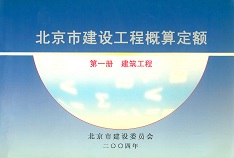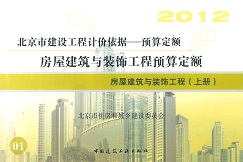 Economy Committee
Chairman of Committee / ShaChunjian
Deputy Chief Engineer of Beijing Institute of Architectural Design Co., Ltd
Economy Committee of the Civil Engineering Architectural Society of Beijing is composed of eight companies including Beijing Capital Development Co., Ltd., China Railway Construction Group Co., Ltd., Economic Management Department of Beijing Construction Engineering Group, China Xinxing Construction & Development General Co., China Construction First Group Construction & Development Co., Ltd., Contract Department of Beijing UN-Construction Group, China IPPR International Engineering Co., Ltd and Beijing Institute of Architectural Design Co., Ltd.
Economy Committee actively provides economic consultation and service for concerned parties of Beijing architectural industry and conducts professional and academic research according to the actual and development demands of architectural industry in Beijing.
Economy Committee sets up platform for owners, designer and constructors to jointly research technological and economic issues in architectural industry. Economy Committee is strived to develop into an academic committee for discussion and research of technological and economic issues.